3 Wishes:  Jinnis (Genies) in Bottles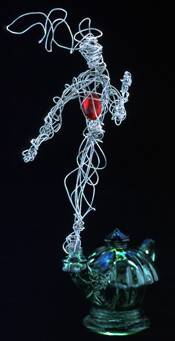 Proto-type Jinni.

Brandy Stark.


Jinni in a Wine Bottle.  Brandy Stark.  One of my "spirited" jinnis!  (I don't drink so I have to wait for these bottles to be given to me!)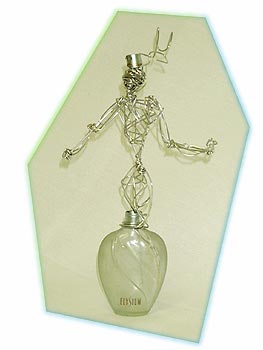 Jinni in a Perfume Bottle.  Brandy Stark.  I also get perfume bottles donated to me.  Sometimes, I find used antique perfume bottles through yard sales.  I always like to use the sprayer of the bottle -- here it makes a cute cap!

Spring Jinni:  This Jinni is in a blue water bottle, holding a boquet of white spring flowers. 

Jinn are the mystical creatures of the sands.  Their elemental powers allow for majiks and wishes.  These jinn take on a more modern sense:  the bottles are from our era; they are emblems of our age.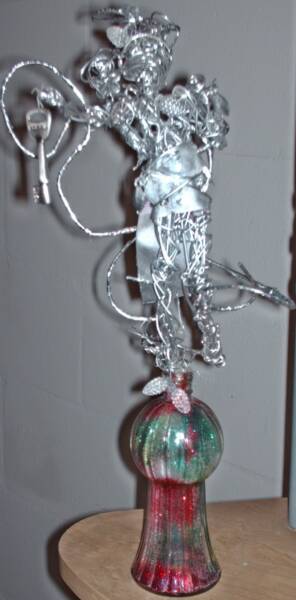 On occassion, works that are sent out to art shows are damaged.  Queenie, left, was one.  Fortunantly, the damage was not extensive and with a few adjustments I could rework the peice into something entirely new -- "The Key" at right.