This is my latest excursion:  Polymer clay pieces!  I am still learning, but I think my technique has potential.

This page was last updated on: July 30, 2009
These were very difficult to make and some of the best polymer clay works I'd ever done.  I did three sets of two featuring the Calico Cat and the Patchwork Pup, based upon a poem I remember from childhood.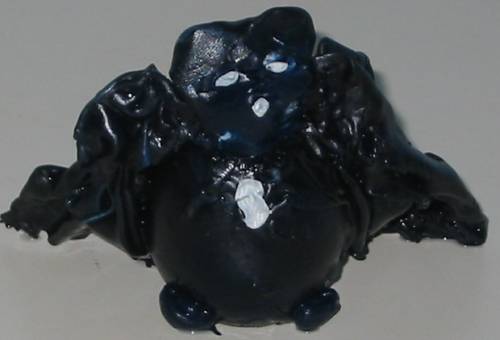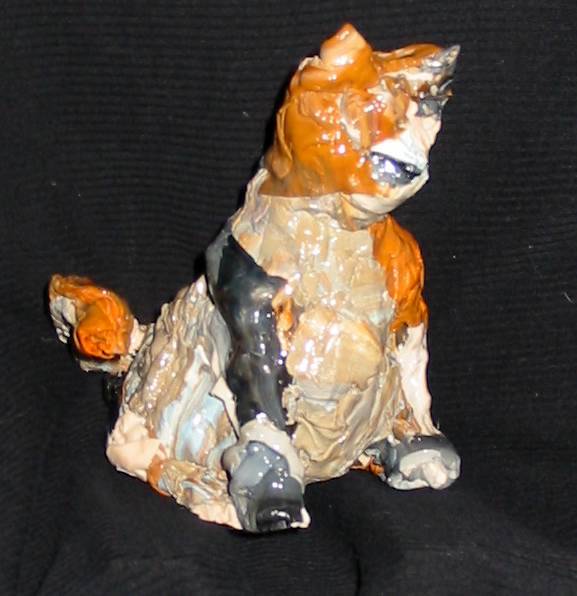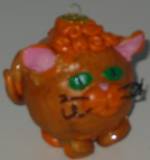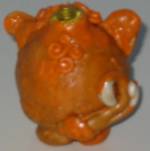 Flying Pig Miniature 1. 3.5

Ornate Cat ornament. 3.5.04

Polymer Testimony:  3/11/04

I got my box, and everything is great!  It is all so cool, and it all shipped without flaking or chipping or damage. :>)  Torie was very excited to have her flying pig.

The bat is absolutely perfect.  He is sitting on my computer desk right now.  I just love him. :>)  And the cat reminds me of every yellow/orange/wheat cat that has ever owned me.  He goes on my cedar chest with my other cat collectibles.

Thanks so much for sharing your talent with me! :>)

Del Rhea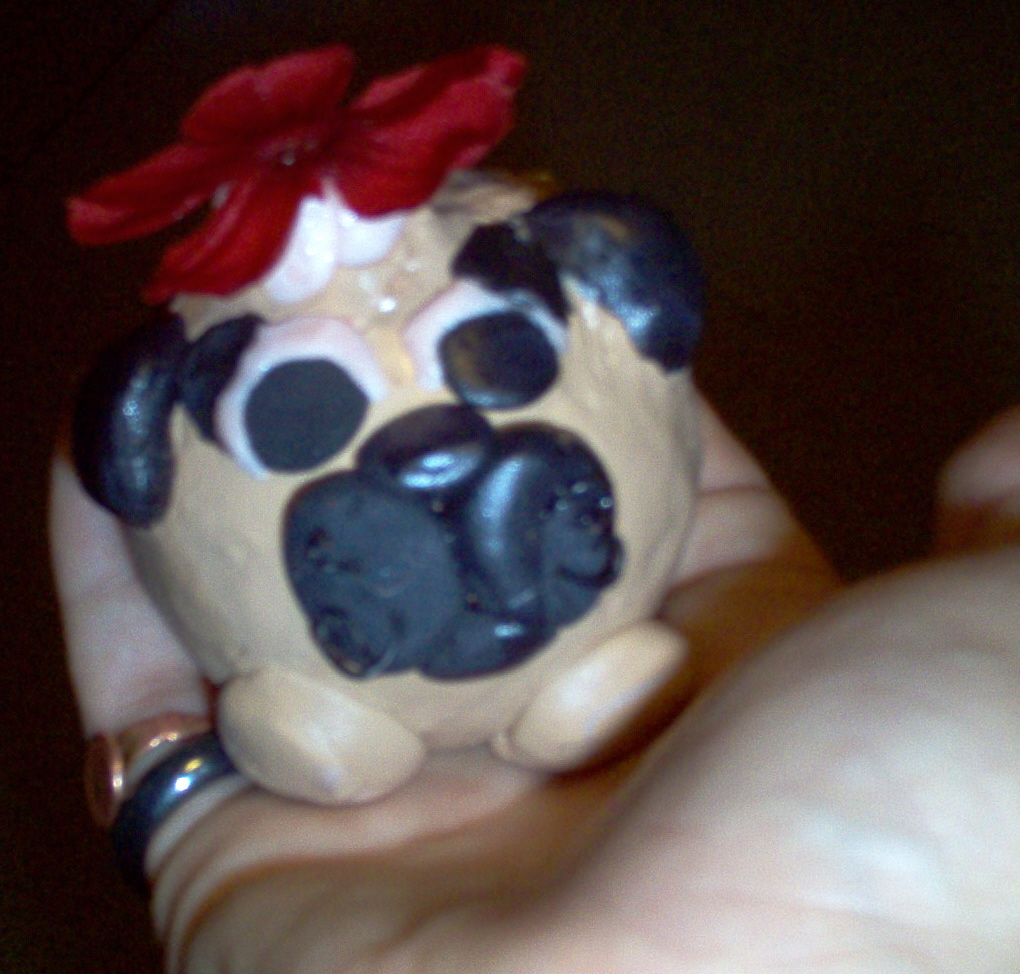 Polymer Pug in the Palm of my Hand.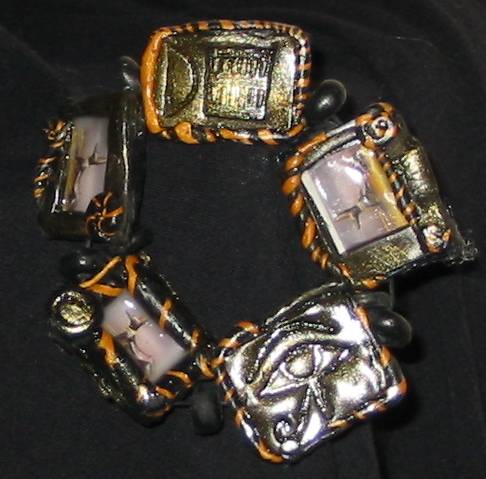 Anubis bracelet (with matching pins and necklaces, not shown).  Sold.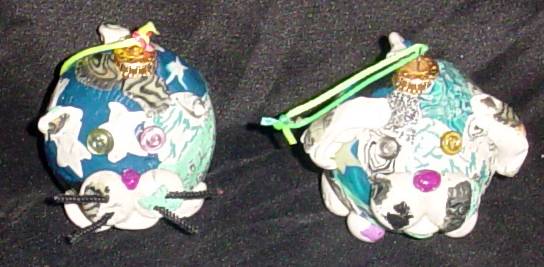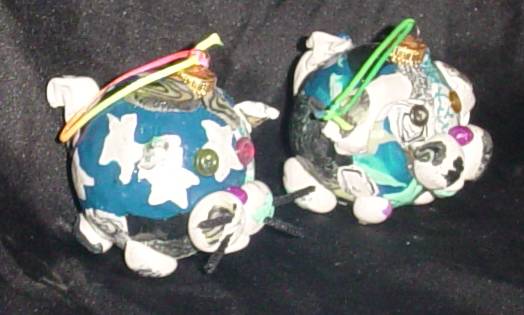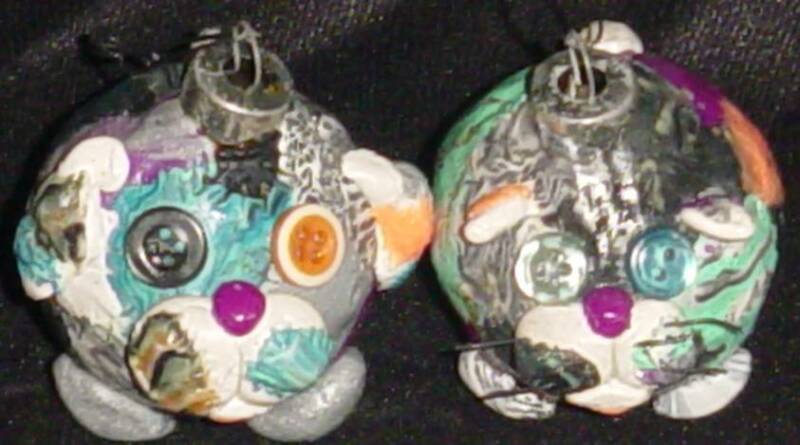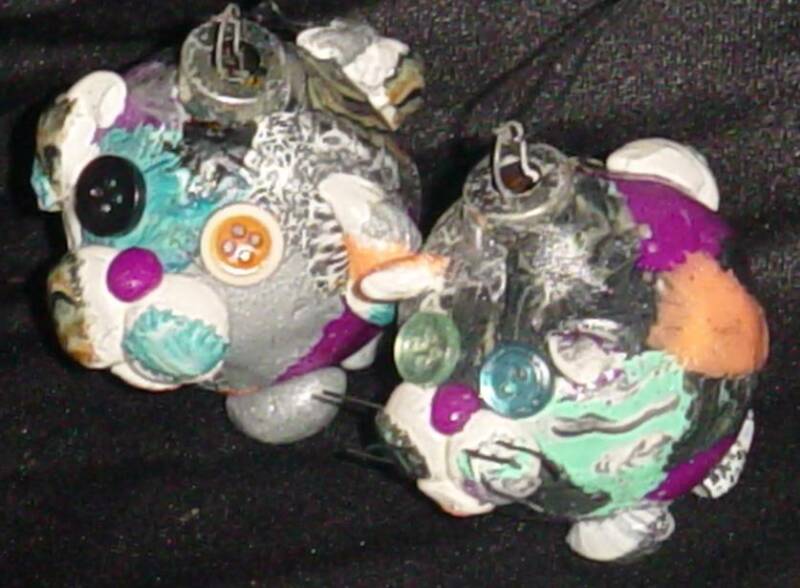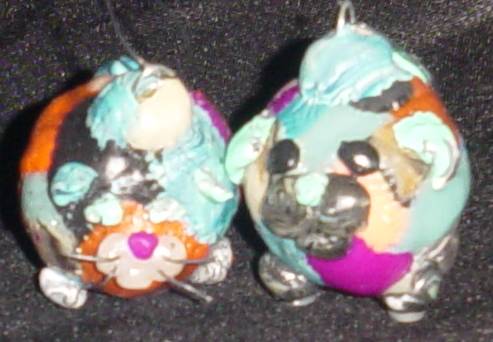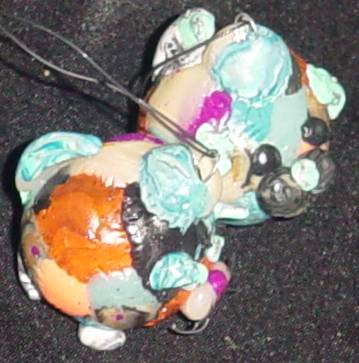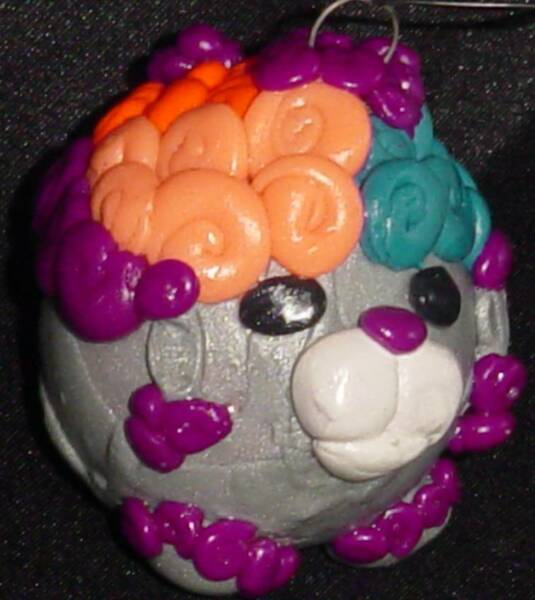 This is a "Funky Fido".  Though tedious to make (some are nothing BUT curls of clay) they are fun peices when done.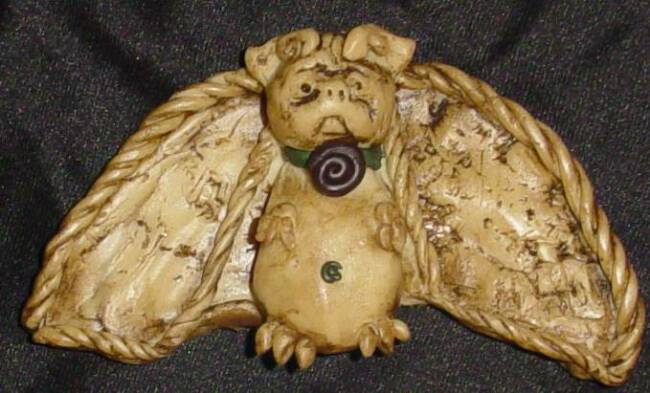 Pug-oyle.  Like a Gargoyle, only cuter.  Glows in the dark.  Mental note to self:  I need to make more of these.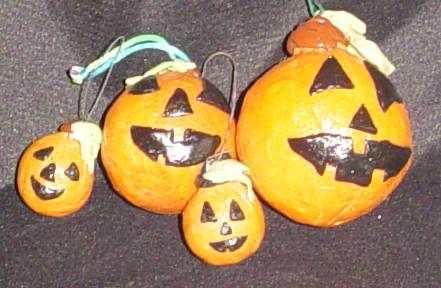 Just in time for Hallowe'en:  Pumpkin ornaments, followed by three black cats.  Eyes, ears and noses all glow in the dark.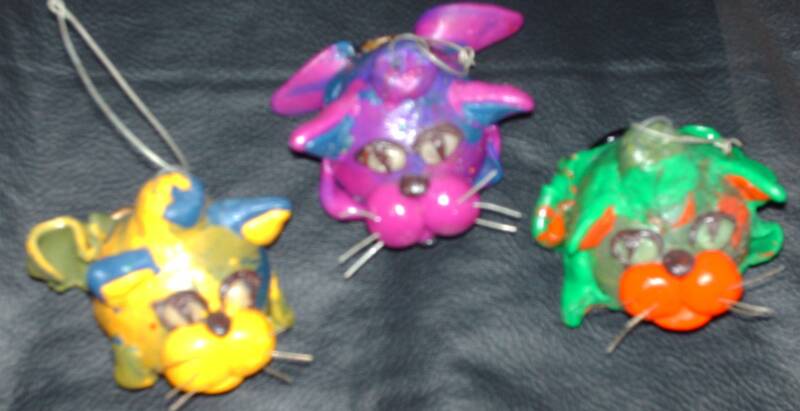 Three mini catfish ornaments; some of the best that I've ever done.