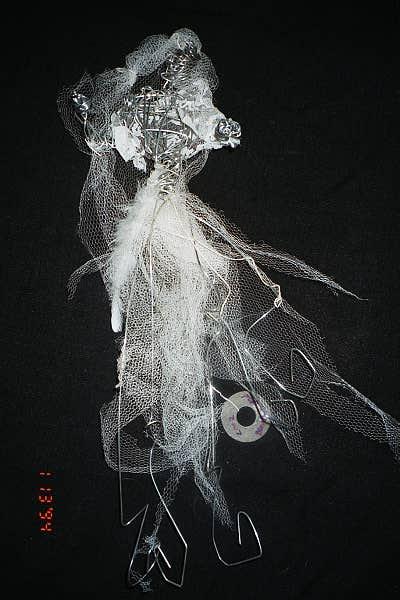 La Llorna:  The Weeping Woman

Brandy Stark

Metal, Found Objects, Fabric Materials

My statues are wrapped wire and found objects.  I typically depict mythological beings as I try to combine modern materials with ancient ideas. 

However, recently I have noticed a trend in my works which shifts from less intellectual works to more emotionally charged pieces.

This is one of those emotionally inspired pieces.  I picked up the metal and simply started to bend it.  I let my mind drift as I worked.  Soon, I had the start of a torso in my hand.  As I looked at it an answer came to me.  Two words whispered themselves to me:

La Lorna, the Weeping Woman.

I had never made one.  I was excited and almost felt as if I was being led to a certain area to rummage for materials.  I had to have cloth, more silver wire.  I was stunned to come across a bit of white  found in Key West.  It was perfect for La Lorna, who wears, at least in my mind, white.

Exotic lace lends itself to her bodice and added a bit of Spanish spice to match her name. 

Curls formed themselves in the metal.  Fabric was pinched and wrapped specifically in certain locations; it had to hang just so.  She became ethereal, transforming the common elements of her composition into something more.

Time suspended itself.  Nothing mattered by the work.  I was in a whole new space. 

Her arms show her expression.  One curls back towards herself as the other reaches toward the viewer.  She is meant to sit on a higher level, her head and body twist slightly so that she looks demurely down, partially hidden by the long veil that trails behind her.

Scroll down for more art!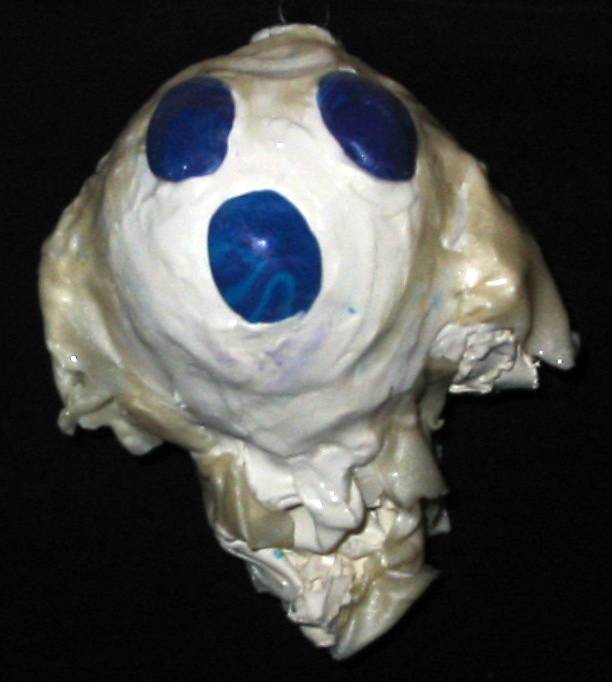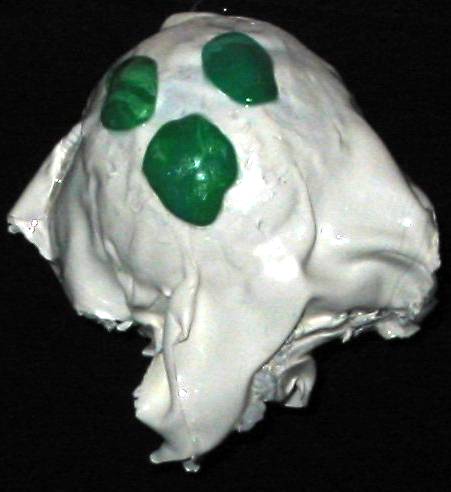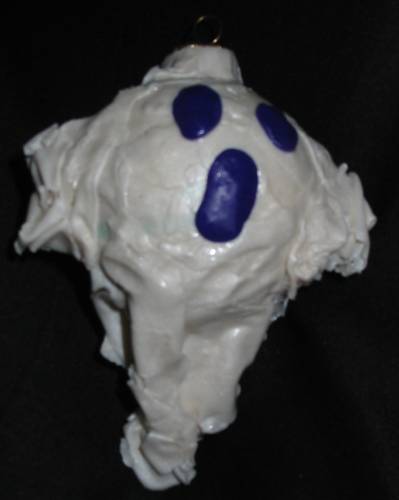 Click here to add your text.

My art uses found objects, metal, and polymer clay.  This is a series of old cameras that no longer worked.  I made them into ghost hunting Holiday ornaments for my team.

(Below)  My latest endevour:  polymer clay ghosts, created around found objects.